Happy Fibre Arts Friday! There are so much going on in the fibre world at the moment, the
Bendigo Sheep & Wool Show
is only three weeks away, Sparrow and I are busy planning and preparing for the stock. This will be our first show as
Cat & Sparrow
because last year I piggy backed with her, we are so excited and slightly panicky, but mainly excited!
Here are some sneak peak of what we are taking to the show:
This is a new colourway called Brass Monkey. I like the funkiness of it and the fibre base is a luxurious blend of Polwarth, Baby Camel and Silk, the same base as the '
Go Lassie Go
' I showed you last week - it's our favourite blend, so easy to spin.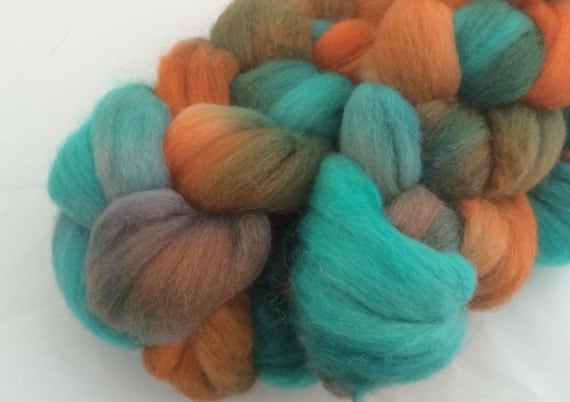 Here's another one, which is part of a theme we are bringing out, think Game of Thrones (yes we are both obsessed!) it's all I can say for the time being ;)
Now show us what you have been up to!
Oh, yes, I also got this...
... but I'd better not start on these just yet or I'll never get anything done, besides, hubby and son number one are both champing at the bits to lay their hands on these, so maybe I'll just let them fight over it for now ;-)
Thanks for dropping by, please hop over to Andrea's at
Wisdom Begins in Wonder
for more fibre fun.